The Baths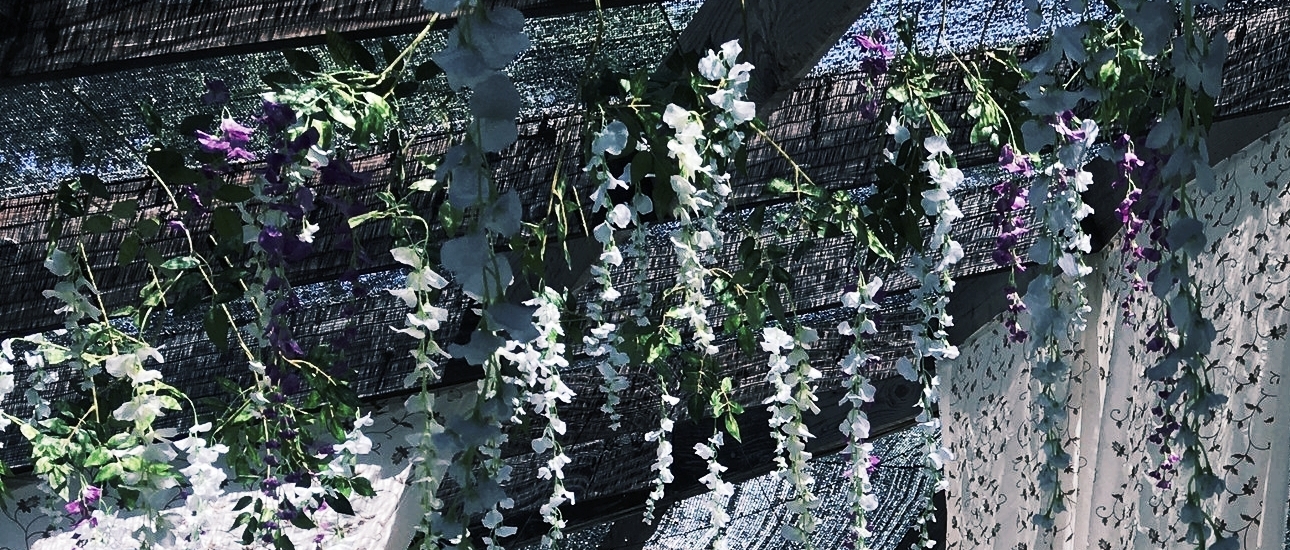 • 2017 • California
• Event Production, Installation Art, Project Management
The Baths was a hosted interactive installation at a private weekend pool party. The installation was commissioned to provide a bizarre entertainment experience to guests with as much theatrical mischief as they were willing to ask for. Our spa staff of seven worked in rotating shifts to run the front desk and service tables of our makeshift health spa, where we were able to provide hundreds of guests with bizarre treatments as part of an unforgettable weekend get away. We brought in a box truck worth of potted houseplants, fake wisteria, floral fabrics, garden fountains, fake grapes and massage tables to create this temporary environment.
Guests would check at the front desk and select a Spa Service and then wait in our waiting room, before being called back to receive their treatment.
Services included: Korean style salt scrubs performed with corse epsom salt, Banny Venik Russian bathhouse style branch beatings using eucalyptus branches soaked in boiling water, a very practical Sun Screen massage, Foot Massages and Hair Washings.
Guests could also choose to lounge passively by the pool next to the large greek columns and babbling stone fountain.